2013 North America Wales Foundation Heritage Medallion
Unique teacher, mentor and ambassador

"Cymraes i' r carn"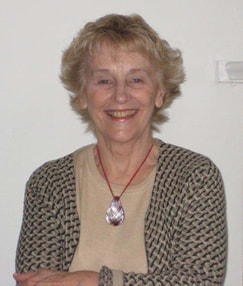 Hefina Phillips, y ferch o Cwmgiedd (the girl from Cwmgiedd), epitomizes the qualities of a great Welsh-Canadian-North American. Her passion for all things Welsh, particularly its language and culture, is the ultimate expression of the saying that "You can take the girl out of Wales, but never, ever take Wales out of the girl."

Hefina's birthplace is a small village, half a mile from Ystradgynlais, in the Upper Swansea valley. As she grew up there Welsh language and culture dominated life. This foundation guided her path to University in Cardiff and then Swansea to study Welsh and other languages including French and even English! Her talents as an accomplished linguist have served her various audiences and communities well during her career as an educator. Her time at University coincided with an exciting epiphany in Welsh life. Among her teachers was Saunders Lewis the great Welsh poet, dramatist, historian, literary critic and political activist. Hefina's career and activities as a Welsh-American follows in the footsteps of this mentor.

Hefina has lived in Toronto for 30 years or more and has been at the center of the activities of one of the most active and vibrant Welsh communities in North America. She is both a Board member of the annual Ontario Welsh Festival as well as its Past President. However, she is much more than "merch y filltir sgwar" (pillar of her local community). As a linguist and an educator, she has shared her talents in many forums. Foremost among these is Cymdeithas Madog. As many of you are aware this is the Institute for Welsh Studies in North America. The Institute holds annual Welsh Immersion courses for learners at all levels at various venues ranging from the Celtic department at Berkeley to small colleges in New York State. In addition to being a long time Board member, since 1983, and instructing at all levels she has been lead tutor on several courses, written the most recent curriculum (levels 1-5) , and organized two courses in Wales (Trinity St David's in Carmarthen and at University of Wales, Cardiff, now Cardiff University). At various times she has taught Welsh and other languages (including English as a (hers!) second language) in places as diverse and far apart as the University of Ottawa, Sheridan College, Harvard University, Berkeley and many other locations. She currently teaches a "Welsh for Beginners" course at the University of Toronto.

Hefina is a primary go to person for Radio Cymru for Welsh language broadcasts by the BBC in Wales and has often given her Welsh audiences much insight on the activities of the Welsh in North America. She writes as eloquently as she speaks. She is a frequent contributor to publications such as Ninnau and Y Drych, as well as publications in Wales such as Golwg and Yr Enfys.

For Hefina the most satisfying form of recognition is the sharing of her passion for all things Welsh with her friends, audiences and communities. More formal recognition has come her way. They include the award of the inaugural Gold Award presented by the Ontario Welsh Festival in 2011 to the person considered to have contributed the most to the Welsh community in Ontario. At that time she also received the National Welsh-American Foundation's Award of the Order of Ivorites. In 2012 she received the prestigious Robert Morris Award of the Welsh Society of Philadelphia, which founded in 1729 is the oldest ethnic Society in North America. It is probable that the greatest joy in life for Hefina is being a grandmother. This love extends to children in general. As an active member of Dewi Sant Welsh church in Toronto she leads a wonderful children's Sunday School. Keeping the children's Welsh traditions alive is a passion as is her involvement in all Welsh activities in the Toronto area. We look forward to a memorable evening as Hefina receives this richly deserved award for her teaching, mentorship, advocation and ambassadorship for Welsh American life.