2009 North America Wales Foundation Heritage Medallion
Leader of Welsh Music in America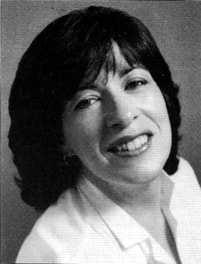 Cor Cymry Gogledd America performed at the 2009 North American Festival of Wales marking the 10th anniversary of its magnificent inaugural concert at the National Gymanfa Ganu in 1999 at the Central Lutheran Church in Minneapolis, Minnesota. One hundred and ten choristers from across the United States and Canada sang to an audience of over 2,000 people. Many of those founding choristers remain a vital part of the choir today and will be performing in Pittsburgh this weekend. Mari Morgan founded the choir in 1998 and is its Artistic Director and Conductor. It has over 80 choristers hailing from 26 states across America and 5 provinces in Canada. Through Mari's vision and leadership, it has become a community choir with a continental presence that seeks to reflect the North-American Welsh experience through music and song. Drawing on the rich cultural heritage of Wales and the diverse cultural milieu of North America, the choir has built a new living tradition reflecting what it means to be both Welsh and North American. To achieve communication and continuity choristers and conductor are virtually connected using the website as an intranet communications hub to access song tracks, lessons in Welsh pronunciation, composer notes, regional rehearsal and community news. An email newsletter completes the electronic picture. The choir has commissioned numerous cross-cultural works which have a Welsh flavor from American and Canadian composers as well as Welsh writers.
Cor Cymry Gogledd America has travelled far and wide to reach its communities, particularly those in regions that are financially challenged or underserved. Also, the choir endeavors to share performance stages with other groups and communities, a key component of its mission. These include trips to Argentina, Wales and Canada, as well as across the USA. The choir's story has been captured on film: The North American Welsh Choir: A New Tradition in Wales. This documentary tells of the Choir's unique story through the lens of its 2002 concert tour to Wales.The choir has released several recordings most notably Lifting the Sky, a live recording of the choir's Fifth anniversary concert at Trinity Church, Wall Street, New York, NY. The choir looks to the future, with national and international performances planned for a growing community that knows no geographical boundaries. Future venues include a concert tour to New Zealand in 2011.
Mari Morgan graduated from the University of Wales in Cardiff and Trinity College of Music in London. She is a member of the Conductors' Guild and studied conducting with Dr. Fred Stoltzfus and Jim Little. Her professional resume as a mezzo-soprano spans three continents and includes concerts, festivals, master classes, and workshops, as well as recitals and opera roles. Mari has released several CD recordings and was honored by the National Eisteddfod in Wales being the Leader of the Welsh from Overseas at the 2000 Eisteddfod in her home town of Llanelli.
Mari moved to the United States in 1996, was awarded her green card and permanent residency for her musical expertise and accomplishments and more recently became a US citizen. Dedicated to the presentation of new music, she is deeply committed to the North American Welsh choral experience and genre. It is for this vision and leadership that we honor her with the Heritage Medallion in gratitude for what she has done and will do for Welsh music and culture in America and the World.